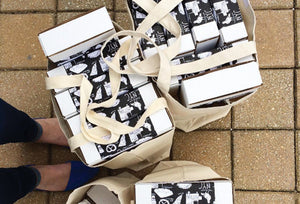 It's no secret that we take snail mail very seriously around here. So when it comes to creating promotional mailers for the National Stationery Show we pull no punches!
The National Stationery Show is the 
main event in terms of
trade shows
. It's a veritable who's who and
 a must attend for almost anyone who wants to be taken seriously in the paper biz. So it's no wonder why we put so much emphasis, every single year, on the pre-show mailer.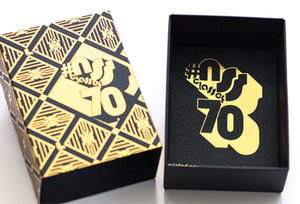 When Reyn Paper Co was asked to create the box for Legion Paper's #nssclassof70, we were excited to get our hands on paper that was specifically for packaging!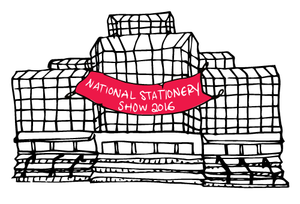 The National Stationery Show, for those of you who are new to the industry, is THE show for all things paper. Every May the stationery community descends upon Manhattan to make the Javits Center its temporary home for 4 days of total stationery bliss. And while most of us will spend months in preparation for just a few days of excitement, I think most stationers would agree that it is definitely worth all the blood, sweat and tears that go into making a show like this possible! 
But that's not the entire story...